---
---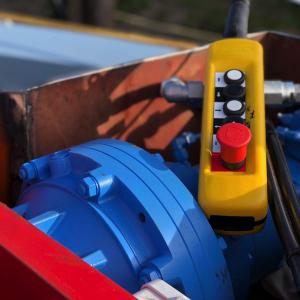 Why Kalkman?
Experience since 1924
Reliable partner
Personal contact
Tailor-made solutions
High quality
Spud poles
Since 2005, it has been standard practice to fit newly-built ships with spud poles. All captains need a simple and reliable way to "secure'' their ships. Our engineering department decided to rise to this challenge and developed its own spud pole that is in keeping with Kalkman's principles concerning reliability and life-span. Just like bow thrusters, this involves examining specific vessel characteristics, the sailing area and customer preferences. We use a cylinder for ships that require poles with a single telescopic section. For other poles, we use a calibrated chain or wire drum, or a rope and winch. Our metal poles are produced in the Netherlands in accordance with standard dimensions. These dimensions and tolerances are thus fixed and it is possible to reduce space between the various segments. Each pole has three features that safeguard the quality of the pole.
Tubes produced in the Netherlands
Tubes available in various thickness and materials
Standard dimensions, lower tolerances
Hoisting system and hydraulic telescopic poles capable of hoisting 2 x own weight
From 1 tot 6 x telescopic
Plastic rails with basic pole
Cylinder, chain (calibrated) and rope-based hoisting system
Hydraulically driven
Touchscreen operation
Local operation