---
---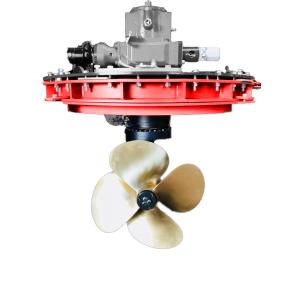 Why Kalkman?
Experience since 1924
Reliable partner
Personal contact
Tailor-made solutions
High quality
Thruster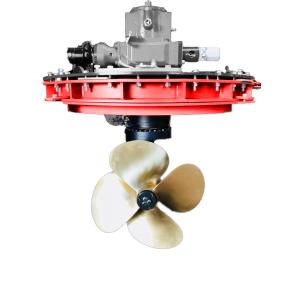 The Kalkman rudder propeller is developed and produced by Kalkman Scheepstechniek. This system can be designed as L-Drive or Z-Drive.
With an L-Drive, the motor is placed directly on the rudder propeller. With an Z-Drive a right-angle gearbox is mounted on the rudder propeller, from this gearbox you can work with a cardan shaft or flexible coupling to a diesel or electric engine.
The rudder propeller can rotate 360 degrees, this ensures that you can maneuver optimally in all directions.
Steering can be done hydraulic or electric.
Our systems can be driven by diesel engine, hydraulic motor or electric motor.
Optionally we deliver a nozzle.
Can be rotated 360 degrees
Optional integrated rudder for extra course certainty
Suitable for continuous use
Diesel, electric, hybrid or hydraulically driven
Request quote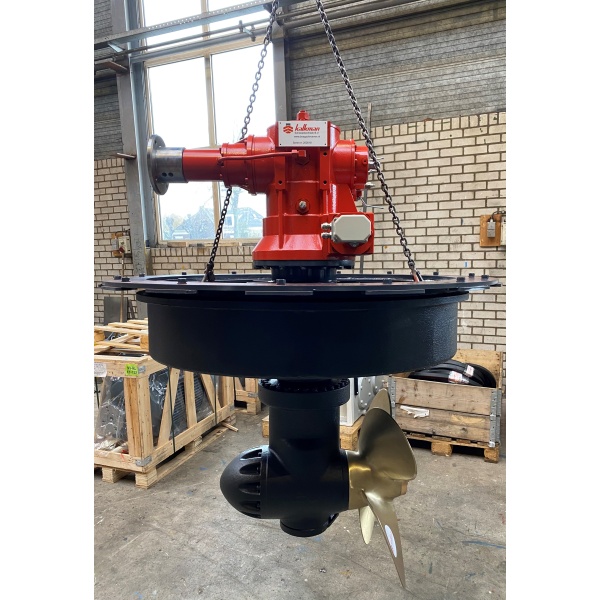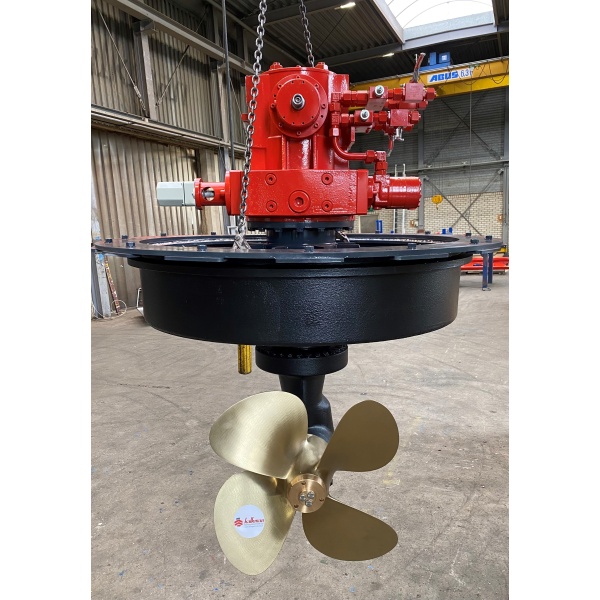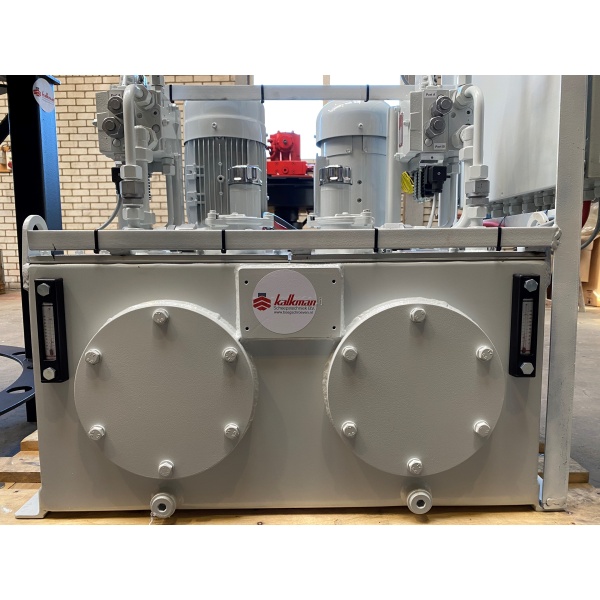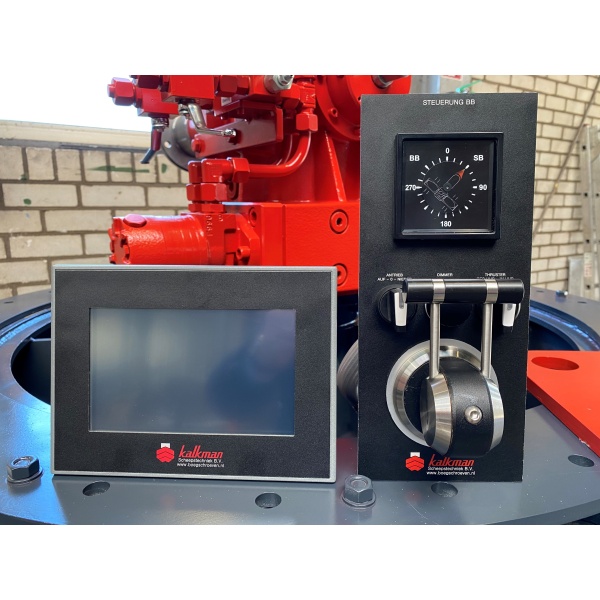 Why Kalkman?
Experience since 1924
Reliable partner
Personal contact
Tailor-made solutions
High quality